About Us
The New Owners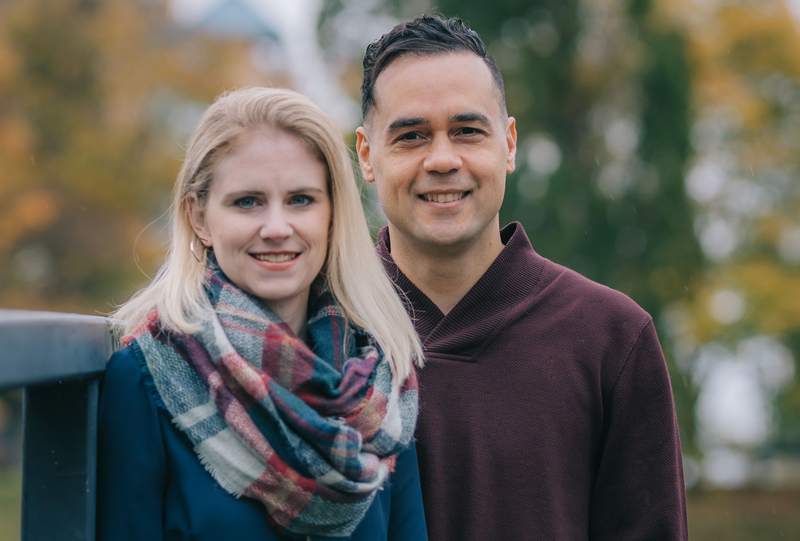 Jason & Meredith Chin
How Did We Get Here?
After over 15 years in the social services field, Meredith felt that God was calling her into something different. She just didn't know what that was.
We made it a focus of our prayer time and within three days we received that email notifying that Bill and Sharon VanDerHerberg (the original founders of Durham Christian Bookstore) were retiring and looking for someone to take over the business.
We knew instantly that this is what God was wanting for us to do. Meredith gets to use her love for books, and Jason gets to be all techie (win, win).
So, here we are. We can't express just how excited we are to be serving you as together we strive to extend God's Kingdom and hopefully play a small part in bringing our community together.
About Us
Meredith
Oh no, the dreaded "About Us" page!
In doing research, I've discovered that this is the area of a website that either captivates its audience or causes them to move on to another website.
That's a lot of pressure….good grief!
I've really struggled with this page because, well, quite frankly, our lives just aren't that exciting! In an effort to put something here, I've opted for a more "Q & A" style "Get to Know Us". So here goes…
Favourite Colour:
Brown – cause it's the colour of chocolate and my husband's eyes! (Too much? Yeah, that's too much, let's try that again…) Purple
Favourite Book:
The Bible (I mean, come on, you get something new out of it every time you read it. How cool is that?!)
Hobby:
Reading (seriously!)
Children:
Yes, 3 girls (poor Jason!)
Pets:
2 cockapoos (at least the dogs are boys!)
What's On My Youtube:
Bill Johnson, Perry Stone, Beth Moore, Priscilla Shirer, Christine Caine, Lisa Harper, Sid Roth, Bethel Worship, Kari Jobe, The Gaithers, Sandi Patty
About Us
Jason
Before I tell you all about me, I just wanted to say that we are very humbled and grateful for the opportunity to be able to run this absolute treasure in our Christian community.
We look forward to continue to serve you and our community with the same gracefulness and loving nature that Sharon & Bill have been doing for over 30 years.
So, here's a little about me...
Favourite Colour:
Orange - it's juicy, cheerful and has the ability to brighten up dullness.
Favourite Sport:
Baseball (Hockey is a close second) ... I'm a huge baseball fan and am not happy with the current management of the Blue Jays :(
Favourite Book:
Revelation by John - I'm a big end-times / prophecy buff. Can't get enough of it :)
Favourite Food:
Domino's Pizza - so yummmm...
Children:
I have the same 3 girls (someone please help!)
What's On my YouTube:
Bill Johnson, Perry Stone, Jonathan Cahn, Sid Roth, CBN (Pat Robertson), Bethel Worship, Chuck Missler, Tom Horn